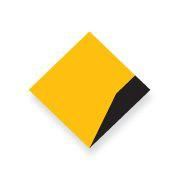 CBA
CBA Home Loans
CBA offers for its home loan product offerings special discounted offers, variable rate home loans, fixed rate home loans, reverse mortgage for seniors and low doc home loans for self-employed and small business customers. The rates for the products may vary for owner occupied and investment properties.
CBA Home Loan Interest Rates
CBA Discussion
Q: What are the interest rates on Term Deposits for non CBA customers?

Q: what is the interest rate on a savings account
CBA Discussion Activity
Deposits
Q: Hi there, I have found a term deposit renewal notice letter and wanted to check if I can transfer my current deposit into my normal CBA savings account? thanks

CBA 1 Year Term Deposit - Deposits
Q: Do your deposits over 2 million have a better rate? Who do I ask or call about this?

CBA 3 Year Term Deposit - Deposits
Q: looking for the best rate on term deposit for $2250000 with interest paid monthly there are no rates applicable for this amount.