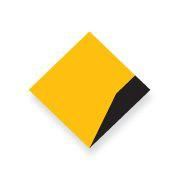 CBA
CBA Loans
Loan products available to CBA personal customers are fixed/variable rate personal loans and home loans. Types of home loans available at CBA include ones for: buying your first home, investing in property, refinancing your home, buying your next home, building your home and renovating your home.
CBA Discussion
Q: What are the interest rates on Term Deposits for non CBA customers?

Q: what is the interest rate on a savings account
CBA Discussion Activity
Deposits
Q: Hi there, I have found a term deposit renewal notice letter and wanted to check if I can transfer my current deposit into my normal CBA savings account? thanks

CBA 1 Year Term Deposit - Deposits
Q: Do your deposits over 2 million have a better rate? Who do I ask or call about this?

CBA 3 Year Term Deposit - Deposits
Q: looking for the best rate on term deposit for $2250000 with interest paid monthly there are no rates applicable for this amount.