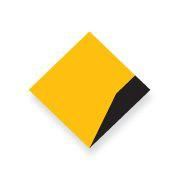 CBA
CBA Interest Rates
Commonwealth Bank of Australia offers Personal banking services including personal bank accounts, home loans, credit cards, personal loans and online Banking. In particular they have products tailored to kids, students, young adults and retirees. Other products include travel money cards, financial planning, life Insurance, international banking services, superannuation as well as shares & investments.
CBA Overview
Commonwealth Bank of Australia, also called CBA is considered one of the major 'big 4' banks in Australia. It had commenced operations in 1912 and as of 2012 had over 4,200 branches nationally and 4000 ATMS including Bankwest. The bank brands include Colonial First State, CommInsure, ASB (New Zealan... read more
CBA Discussion
Q: What are the interest rates on Term Deposits for non CBA customers?

Q: what is the interest rate on a savings account
CBA Discussion Activity
Deposits
Q: Hi there, I have found a term deposit renewal notice letter and wanted to check if I can transfer my current deposit into my normal CBA savings account? thanks

CBA 1 Year Term Deposit - Deposits
Q: Do your deposits over 2 million have a better rate? Who do I ask or call about this?

CBA 3 Year Term Deposit - Deposits
Q: looking for the best rate on term deposit for $2250000 with interest paid monthly there are no rates applicable for this amount.
CBA Reviews
I am actively researching other banks and will leave CBA as soon as I find an alternative that suits my needs. I have had appalling "service" including a manager not showing up for an appointment and a branch that could not conduct the business I had been invited in to conduct (by phone) because someone had gone home sick and they were too busy. I have been given three conflicting versions of what an account could and could not do, and had different staff swear that it both was and was not possible to transfer between linked accounts when one of them is a passbook account. I know it is possible because I have done it, once in the office of a bank staff member just to check. Today when I tried to conduct precisely the same transaction that I have done before it would not work and I was advised by a customer "service" officer (who claimed long experience in these matters) that it is impossible. After demanding and being escalated through several levels of supervisors, the best they could offer was that sometimes it works and sometimes it doesn't, and there are no proposals to fix it. I was told this by Naomi, "Contact Centre Manager, Newcastle". This is the level of customer "service" you can expect from CBA.

Your bank managers should be following up with their long term clients and offering them incentives to stay. It used to be that way, now they have so many changes within the branches you never know who is who - or you just get a good relationship going with them and then they get moved on and nobody contacts you ever again! Have not got the bulk of my investments with them for this very reason. I think this bank is top heavy with top heavy executive creaming it!